The Krenice Dining Pool Table
Functional Versatility are certainly two words that are only recent additions to the vernacular in describing Pool Tables.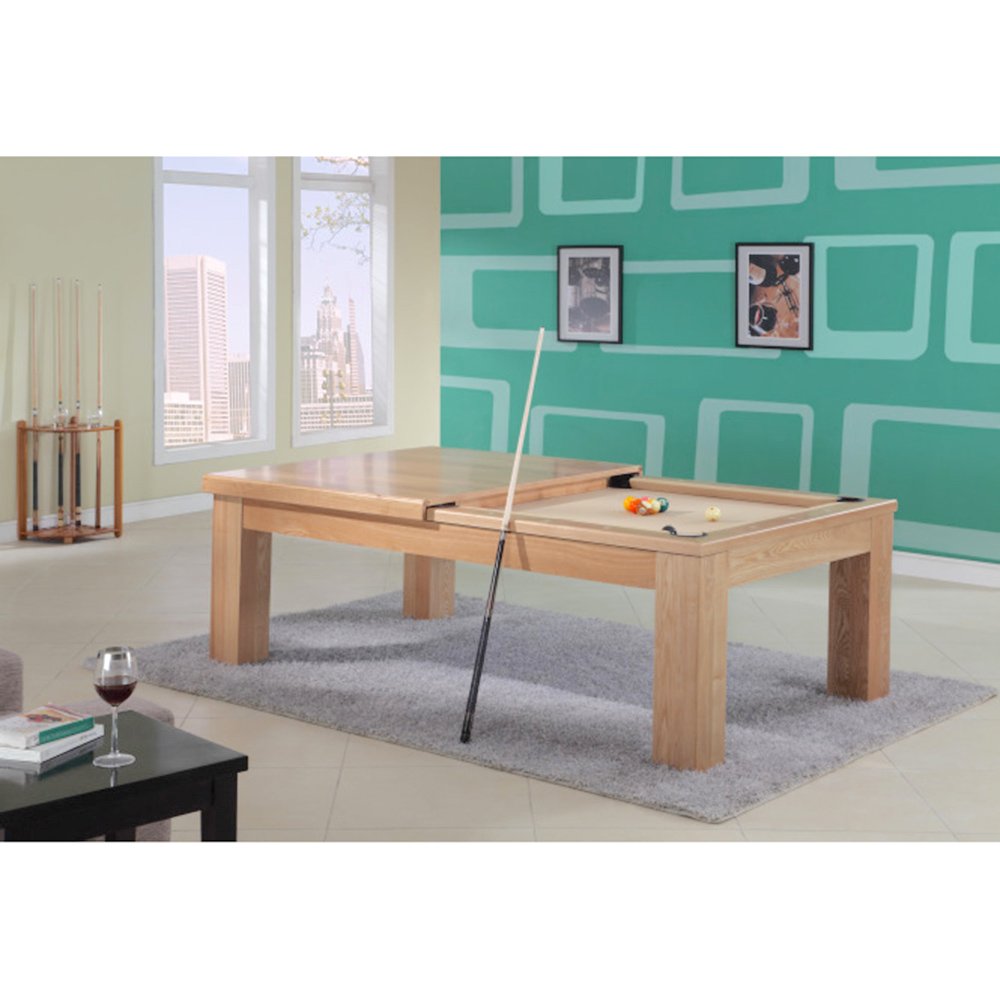 And they specifically apply to the Krenice which is a stunning Dining Table and Pool Table in one.
In many respects buying a Krenice Dining Pool Table is a no brainer if space is an issue in your home.
The Dining table features a removable three piece Solid Oak Dining Top and when lifted off reveals a majestic Pool Table.
Imagine inviting family or friends over for dinner and them admiring your new dining room table.
After a wonderful dinner and possibly a few drinks you say "Anyone care for a game of Pool?"
A typical response from your guests may be a confused face or "how many have you had?"
But with the table cleared you then set about revealing the true power of the latest addition to your family.
Well done you!
The Krenice Dining Pool Table boasts the increasingly popular USA Style 2 ¼ inch drop pockets along with USA American 9 Ball worsted cloth.
It is the perfect addition to any home for the more space conscious consumer.
It is beautifully designed and like any Billiard Shop Table they are made to last.
Take one home today from any Billiard Shop outlets at Aspley and Slacks Creek in Brisbane, Bundall on the Gold Coast, Caloundra on the Sunshine Coast and Toowoomba.
Billiard Shop – bringing family and friends together since 1968.
They do bring family and friends together and Billiard Shop outlets at Slacks Creek and Aspley in Brisbane, Bundall on the Gold Coast, Maroochydore on the Sunshine Coast and Toowoomba have a number of designs to suit your needs.