Life is a funny thing isn't it. It is truly an incredibly, wonderful and magical thing but it can also be very testing.
Sometimes it goes fast and other times slow.
One thing certain, no matter where we were born or the life we create around us, we all have been gifted the ability to embrace the wonders of life.
As we welcome in 2018, it is a time to reflect on both the joys and the challenges on the year that was.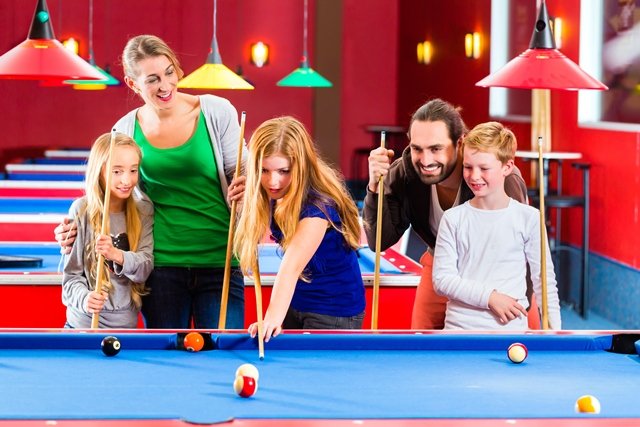 As a business Billiard Shop is like any other in Australia in that there are challenges to be met, goals to be reached.
But as a culture we like to think we have a point of difference.
Billiard Shop is motivated by our motto or what's called in a Marketing sense a positioning statement – "Bringing family and friends together" – through Pool Tables.
It's a motto embraced by all Billiard Shop staff in the outlets of Aspley at Brisbane's northside, Slacks Creek, Bundall on the Gold Coast, Caloundra on the Sunshine Coast and in Toowoomba.
By the very nature of the game, Pool Tables really do bring family and friends together. We take great joy in seeing the excitement in people's faces when they bring home a Pool Table for the first time.
The interaction that a Pool Tables instigates between family and friends is very special – Billiard Shop considers it to be a wonder of life.
A Pool Table is about socialising and engaging with people which has numerous health benefits. The power of talk! The power of laughter!
For children the benefits are even greater as playing the game does develop fine motor skills through learning the tactics of playing the game. The very act of competing and socialising also develops essential life skills for children.
To know that a Pool Tables does all these things is why Billiard Shop staff do take great joy is offering Pool Tables.
As mentioned earlier Billiard Shop does have its challenges. Entertainment rooms loaded with computer games is a prime example and so is modern smaller house designs.
To tackle these challenges Billiard Shop just keeps chipping away with messages of the benefits of playing pool. Maybe you can also tell your friends how much a Pool Table benefits your life.
But we are very pleased to say that in 2018 numerous new Pool Tables did enter homes for the first time. With different sized Pool Tables, to one's that double as dining room tables, to easily placed table tennis tops – there are indoor and outdoor options for every house design.
Wishing you a safe and happy 2018.